The vineyard that produces Sir Cliff Richard's wine is on the market for €5,500,000. Quinta do Miradouro & Adega do Cantor (Winery of the Singer) is situated where the sun shines brightly and the sea is blue, located just a short drive to the beach in Albuferia, Algarve.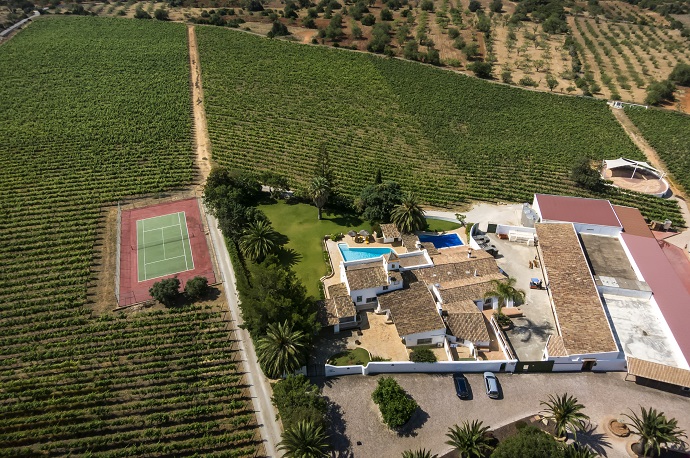 The vast estate boasts south-facing vineyards producing some of the best wines in the region, including the Mistletoe and Wine singer's Mediterranean wine, Vida Noda (don't mind if we do!). If the prospect of award-winning plonk wasn't enough to sway you, the estate also comes complete with two villas, with 3 and 4 bedrooms apiece, AND a private pool and a tennis court thrown in to boot (we're not sure if the cardboard cutout of Cliff is included)!
So if you're looking for a new revenue stream or a just somewhere to enjoy your summer holidays we know of an estate to make your dreams come true.